Saikai National Park Kujukushima.
There is a place where you can meet "the wonder of nature".











About Kujukushima Visitor Center
Since its opening in July 2010, the visitor center in Kujukushima Pearl Sea Resort has been exhibiting plants and creatures living in Kujukushima area in Saikai National Park. We also hold events such as nature walks within Kujukushima to help people become more familiar with the nature.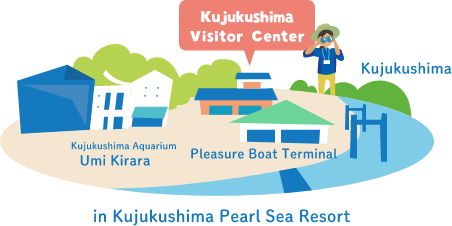 Programs to learn about Kujukushima and its nature are open now!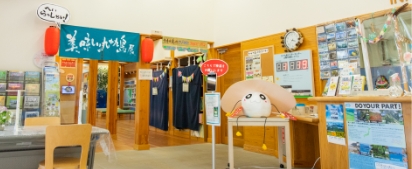 Special Exhibition
Twice a year, our staff handmake fun and interactive exhibitions to introduce Kujukushima and its nature.
Special exhibition being held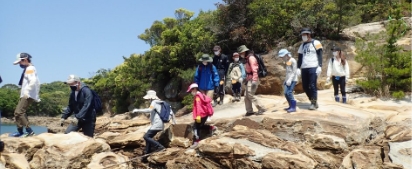 Kujukushima Nature Class
To those who wish, we can provide a private lecture on Kujukushima and a guided tour around Umikaze Square and Nagao Peninsula. We also present at local elementary schools and public halls in Sasebo.
View the program
Upcoming Events
Our efforts to connect
the rich nature of Kujukushima
to the future.

Our efforts to connect the rich nature of Kujukushima to the future.

We regularly observe changes in the environment of Saikai National Paark and the creatures that live there and are making efforts to conserve rare ecosystems and the nature environment. We believe that letting users of this facility know about the nature of Kujukushima through exhibition and observation sessions at this facility is also the first step toward the conservation of Kujukushima.
Saikai National Park Kujukushima Visitor Center