Saikai National Park ?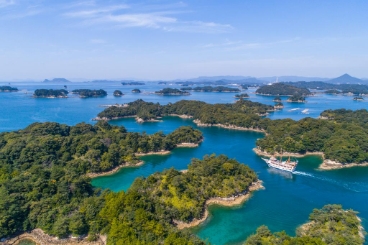 The Saikai National Park is a national park located in the northwest district of Nagasaki-Pref. It's a maritime park that includes Hirado-island, Goto-island, and Kujukushima in Sasebo. It was designated as the 18th National Park in Japan on March 16, 1955 and comprises open ocean and approximately 400 islands of various sizes. It includes the Kujukushima and Wakamatsu strait where there is a concentration of small islands.
Learn about Saikai National Park, Kujukushima!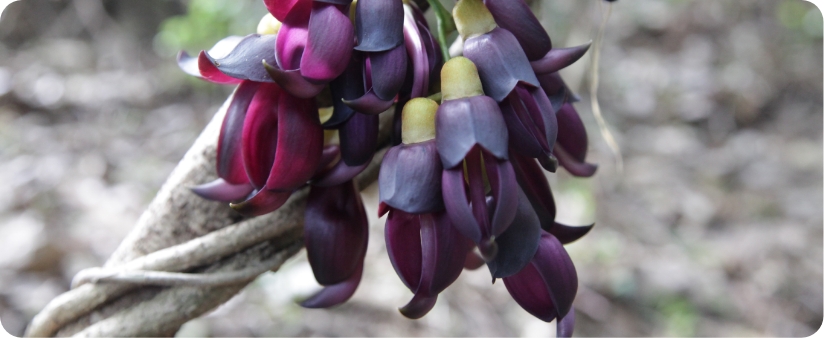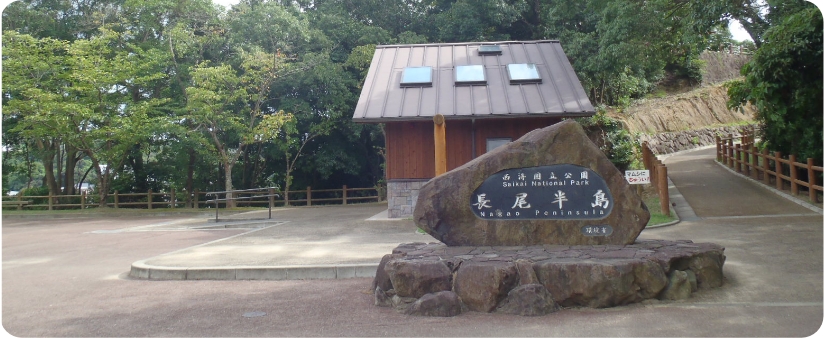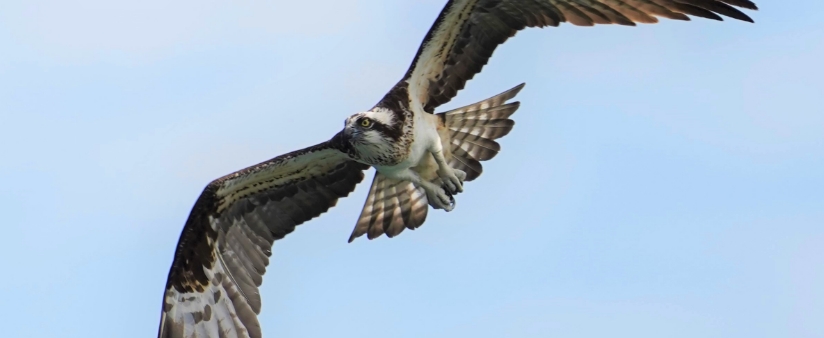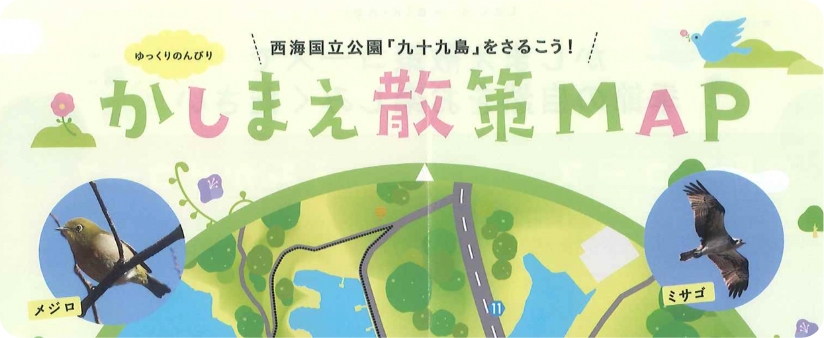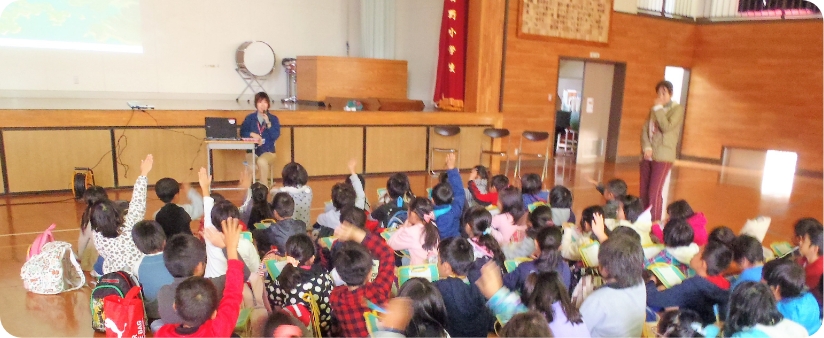 Area map of Saikai National Park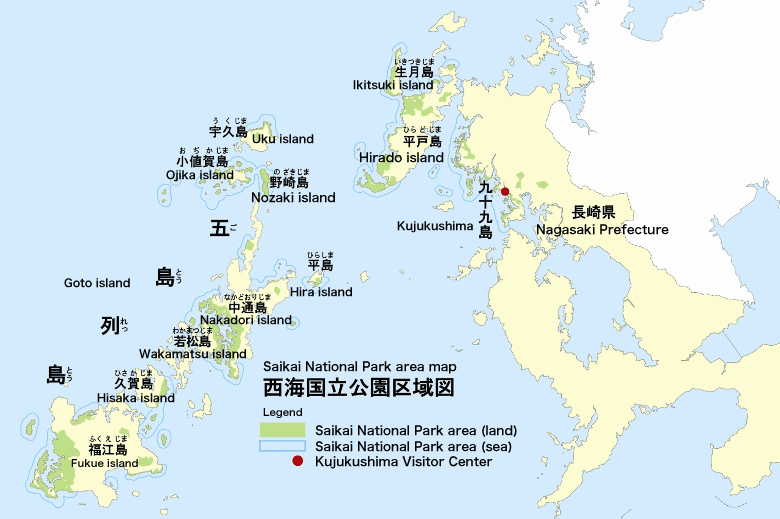 Saikai National Park and Visitor Center
The Saikai National Park, and Kujukushima in particular, have observations carried out in the field and this environmental information is recorded. The people making these observations meet at Kujukushima and hold workshops.