Introduction to where you can travel on foot in Nagao Peninsula Park.
There is a pedestrian friendly path, with wheelchair access, in the park for you to enjoy views of Saikai National Park. From here it's possible to see the vegetation and flowers of Kujukushima, including the domestic "Mucuna sempervirens" shown in the example.
Location of Nagao Peninsula Park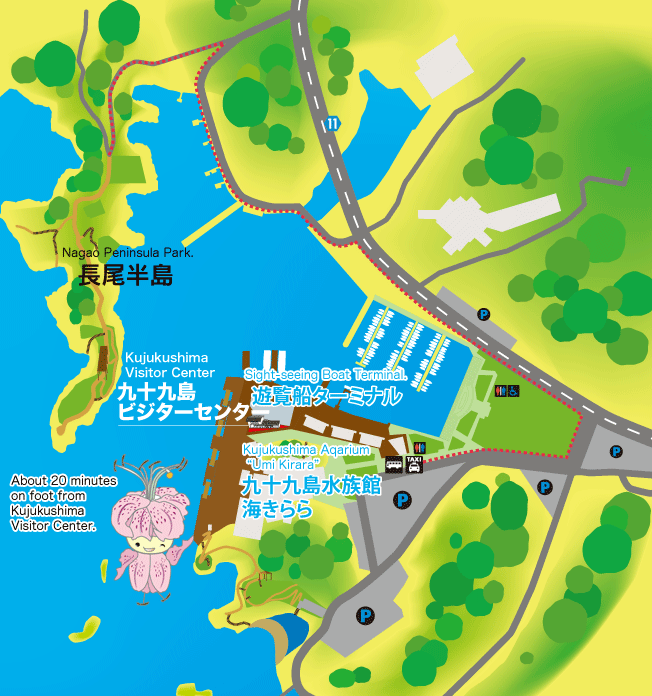 赤点線を歩いていきます。Please walk along the red dotted line.
Location:

About 20 minutes on foot from Kujukushima Visitor Center.

Facility:

Ground, Beach, Rest Area, Observation Area, Toilet (multi-purpose)

Opening Hours:

From March to October: 9:00 ~ 18:00.

From November to February: 9:00 ~ 17:00.

Parking Lot:

Not-available. Please use the parking lots at Kujukushima Pearl Sea Resort.
From here it's possible to see Kujukushima Bay, the local neighborhood, and the plants in Nagao Peninsula Park.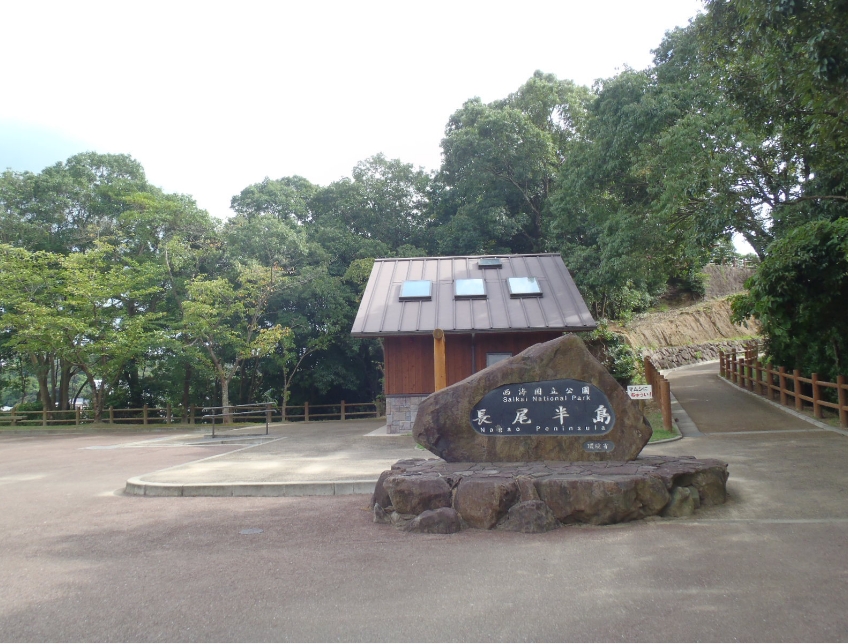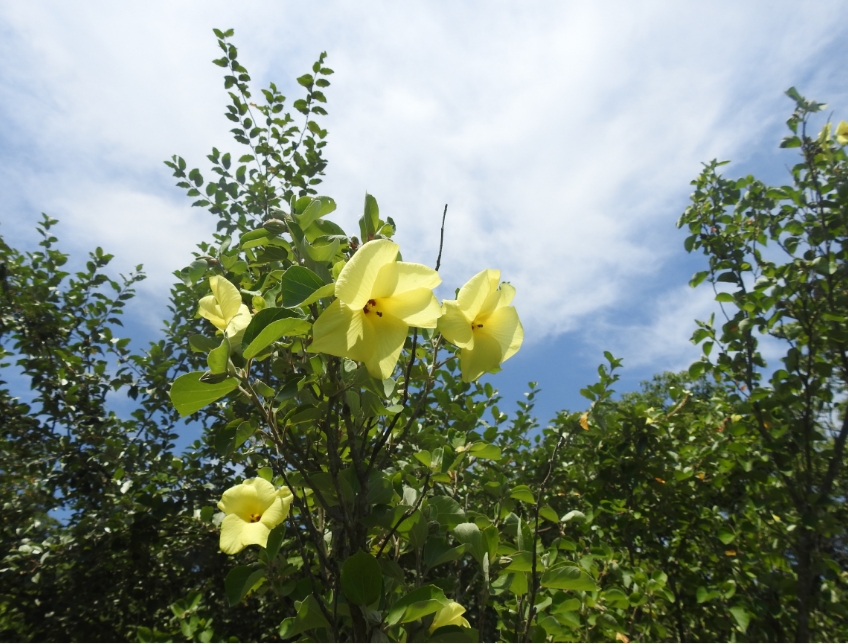 You can also see the wonderful views of the sightseeing boats "Pearl Queen" and "Mirai(Future)".